Flax Seed Oil 100ml (Better Skin)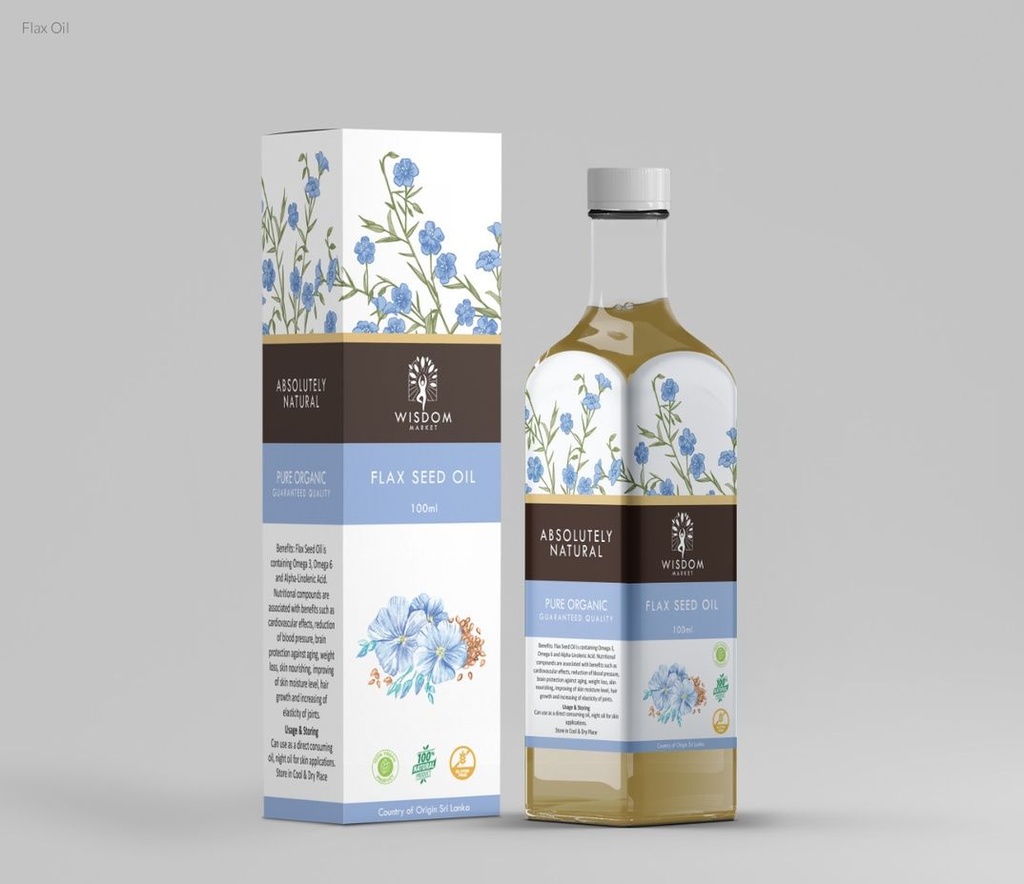 Flax Seed Oil 100ml (Better Skin)
---
100% පිරිසිදු ස්වාභාවික හණ බීජ තෙල් (වඩා හොඳ සමක් සදහා)
---
Deriving from the ripened seeds of the Flax plant (Linumusitatissimum), our 100% pure, high quality Flaxseed Oil is carefully extracted through low temperature, cold pressed technology to ensure that all natural nutritional compounds are preserved. Highly polyunsaturated, it's a rich source of Omega 3 essential fatty acid (EFA) which promotes overall brain health. Flaxseed Oil also benefits the heart, boosts the digestive system, promotes healthy skin and hair, helps weight loss; reduces cholesterol and blood sugar, and the risk of cancer. It is sometimes used to treat inflammatory diseases as well. Distinctive in taste with a slightly nutty flavor, you can drizzle it over salads, add to cereal or cottage cheese. Heating is not recommended as it can develop a bitter taste and lose vital Omega 3 benefits. Store in refrigerator for a fresher taste. Suitable for freezing.


Nutritional Facts (of 1 Tablespoon of Flaxseed Oil)
120 calories per serving.
Total Fat 13g, Saturated Fat 1g, Polyunsaturated Fat 9g,
Monounsaturated Fat 2.5g. Omega-3 Polyunsaturated Fat:
Alpha Linolenic Acid (LNA) 7230mg, Omega-6 Polyunsaturated
Fat: Linolenic Acid (LA) 1800mg, Omega-9 Monounsaturated
Fat: Oleic Acid 2100mg
Proudly Made in Sri Lanka

This is a preview of the recently viewed products by the user.
Once the user has seen at least one product this snippet will be visible.
Recently viewed Products