SLADC Ashwagandha Capsules 450mg (60 Caps)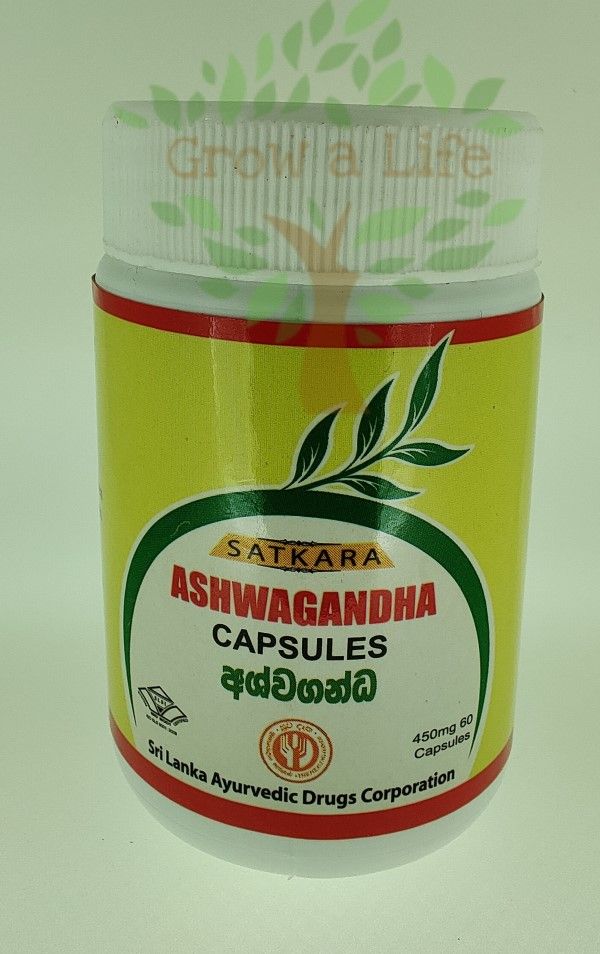 SLADC Ashwagandha Capsules 450mg (60 Caps)
---
ශ්‍රී ලංකා ආයුර්වේද ඖෂධ සංස්ථාව අශ්වගන්ධ කරල්
---
ශ්‍රී ලංකා ආයුර්වේද ඖෂධ සංස්ථා
අශ්වගන්ධ කරල මිලි. ග්‍රෑ. 450
අඩංගු ද්‍රව්‍ය : අමුක්කරා අල (අස්ගොඳු), ඉගුරු, ගම්මිරිස් යනාදී ඖෂධ.
ගුණ : කෙට්ටුවීම නැතිකොට සිරුර තර කරයි. බඩගින්න වඩවයි. නාඩිබලකාරක ඖෂධීය කරලකි. වාජීකරණයි.
මාත්‍රාව : කරල් 02 බැගින් දිනකට දෙවරක් මද උණු වතුර හෝ කිරි සමග.

Sri Lanka Ayurvedic Drugs Corporation
Ashwagandha Capsule 450mg
Ingredients
 : Amukkara Ala (
Withania Somnifera), Ginger, Pepper etc.
Indications : Excellent for cases of wasting diseases, increases appetite, restores vigour and muscular tone.
Dosage :
02 Capsules to be taken twice a day with warm water or milk.
This is a preview of the recently viewed products by the user.
Once the user has seen at least one product this snippet will be visible.
Recently viewed Products