SLADC Maha Siddhartha Thailaya Herbal Oil (මහා සිද්ධාර්ථ තෛලය) 100ml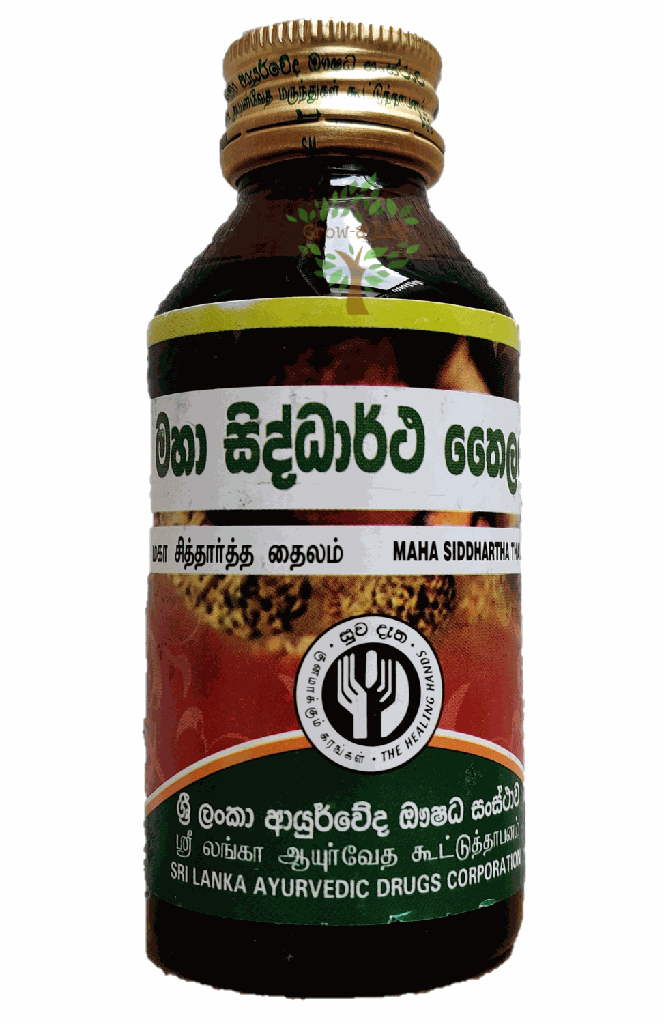 SLADC Maha Siddhartha Thailaya Herbal Oil (මහා සිද්ධාර්ථ තෛලය) 100ml
---
ශ්‍රී ලංකා ආයුර්වේද ඖෂධ සංස්ථා මහා සිද්ධාර්ථ තෛලය මි.ලී.100
---
ශ්‍රී ලංකා ආයුර්වේද ඖෂධ සංස්ථා
මහා සිද්ධාර්ථ තෛලය
ප්‍රයෝජන : පක්ෂාඝාත, නහර වේදනාව ආදී සියලු වාත රෝග සදහා බාහිරාලේපයෙන් විශිෂ්ථ ගුණ ලබා දෙන මහගු ඖෂධයකි. වෛද්‍ය උපදෙස් මත පානය කිරීමටද යෝග්‍යයි.
Sri Lanka Ayurvedic Drugs Corporation
Maha Siddhartha Thailaya (Herbal Oil)
Uses
 : R
ecommended
 for
hemiplegia & n
ervous system related diseases for external applications. Internal administration under medical supervision.
This is a preview of the recently viewed products by the user.
Once the user has seen at least one product this snippet will be visible.
Recently viewed Products