SLADC Sudarshana Capsules 400mg (60 Caps)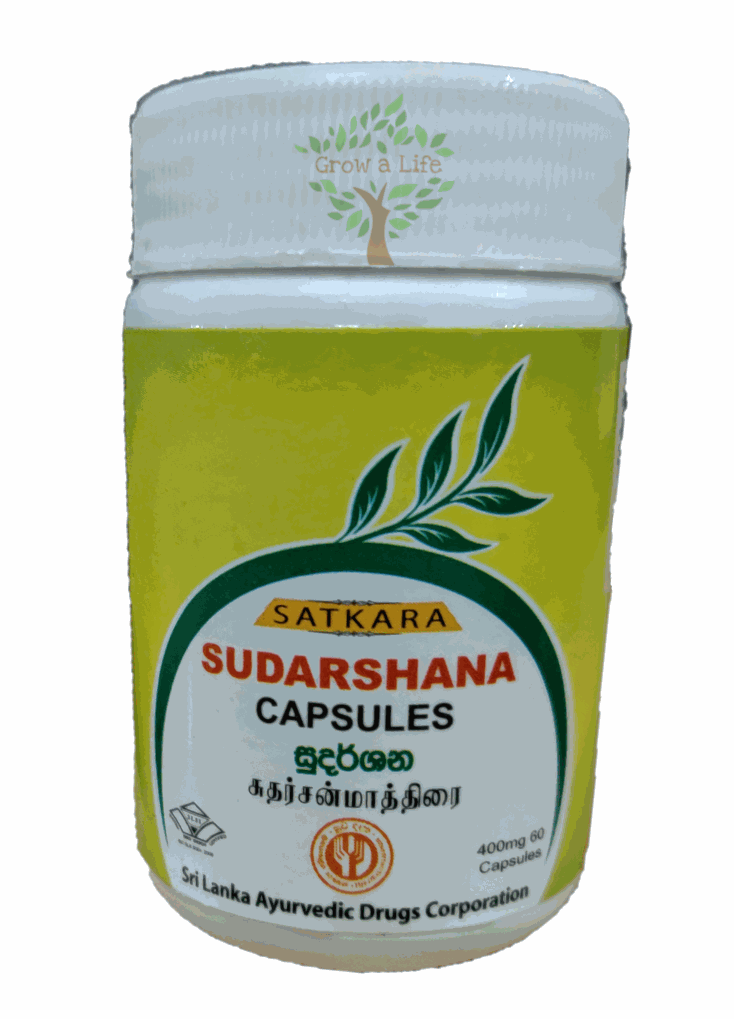 SLADC Sudarshana Capsules 400mg (60 Caps)
---
ශ්‍රී ලංකා ආයුර්වේද ඖෂධ සංස්ථාව සුදර්ශන කරල්
---
ශ්‍රී ලංකා ආයුර්වේද ඖෂධ සංස්ථා
 සුදර්ශන කරල මිලි. ග්‍රෑ. 400
අඩංගු ද්‍රව්‍ය : බිංකොහොඹ, වෙනිවැල්ගැට, රසකිද, කටුවැල්බටු ආදී ඖෂධ. 
ප්‍රයෝජන: විශේෂයෙන් උණ රෝගයන්ට ගුණදායකයි. ඇඟපත වේදනාව නැතිකරයි.
මාත්‍රාව : වරකට කරල් 02 බැගින් දිනකට තුන්වරක් කෑමට පසු මද උණු වතුර සමග.

Sri Lanka Ayurvedic Drugs Corporation
Sudarshana Capsule 400mg
Ingredients
 : Binkohomba, Weniwelgata, Rasakinda, Katuwelbatu etc.
Indications : 
specially recommended for all fevers, and reduce body pain.
Dosage :
02 Capsules to be taken 3 times a day after meals with slightly warm water.
This is a preview of the recently viewed products by the user.
Once the user has seen at least one product this snippet will be visible.
Recently viewed Products